grandmerelucie
Regular price
Sale price
$50.00 CAD
Unit price
per
Sale
Sold out
Samedi 28 septembre 2024 - C'est le temps de CÉLÉBRER L'OUEST
Grand-Mère Lucie vous invite SUR LA ROUE DE MÉDECINE à Grondines chez Aliksir.
 Grand-mère Jeorgina Larocque, femme médecine Micmac, a établi chez Aliksir, la roue de médecine. 
Selon la tradition, ce cercle de pierres canalise une force qui aide à réunir les énergies du ciel et de la terre.
Ce cercle de pierres a une vocation spécifique de guérison du cœur et c'est pour cela que grand-mère Jeorgina a caché sous chaque pierre un morceau de quartz rose. 
Grand-mère Jeorgina ne peut se joindre à nous mais, Grand-mère Lucie Papillon Blanc prendra en charge les célébrations dans le respect de la tradition, à la fois alchimique et amérindienne.
En septembre, nous célébrons les récoltes de la généreuse Terre Mère et la sagesse des anciens. Nous exprimons notre gratitude pour l'abondance de cette saison et rendons hommage à ceux qui nous aident à avancer en nous évitant les erreurs déjà commises. Nous honorons pour leur sagesse et les soins de santé des hommes et femmes médecine. En cette étape dans le grand cercle de la vie, les plus âgés assument conseil et support des plus jeunes. Les mots préférés de l'OUEST sont: Je t'aime et je crois en toi.
En 2023 nous célébrons les créatifs-actifs de tous genres car un monde nouveau se prépare. Nous souhaitons réunir les intentions.
Ensemble, nous leur donnons vie, impulsion et poussée de croissance.
Quand?

 Samedi 28 septembre 2024 De 10h00 à 15h00

Où?

Chez Lucie
1010, chemin du Roy,
Grondines (Québec) G0A 1W0

En après-midi nous irons sur la roue d'Aliksir 


Combien?

 50.00$ et vous repartez avec une Brume des 5 continents


Comment?





Accueil
Présentation de la roue de médecine Mic Mac, en lien avec l'alchimie

Cercle de parole : les personnes et les projets se nomment et se partagent
Le grand projet de la Terre
Repas*
Donner / Recevoir
Se relier et essaimer

 *On piquenique ensemble, svp apportez votre repas. 

Usages?

Mesdames par respect de la tradition, on porte une jupe (un paréo en pardessus fait bien)

Pour le donner-recevoir entre les participants, vous pouvez apporter un ou des objets à donner
Share
Ingrédients

Pure, organic and authentic essential oils, with high vibrational quality.

100% of the ingredients are of natural origin. No synthetic preservatives or fragrances.
Precautions for use

Keep out of reach of children, air, heat and light.
More information

For any additional information or to obtain a price for a higher quantity of this product, please contact us by email and we will get back to you as soon as possible.
Availability and price of this product may vary without notice. If the desired quantity is not available at the time of your order, we will contact you quickly to offer you the options available to you.
View full details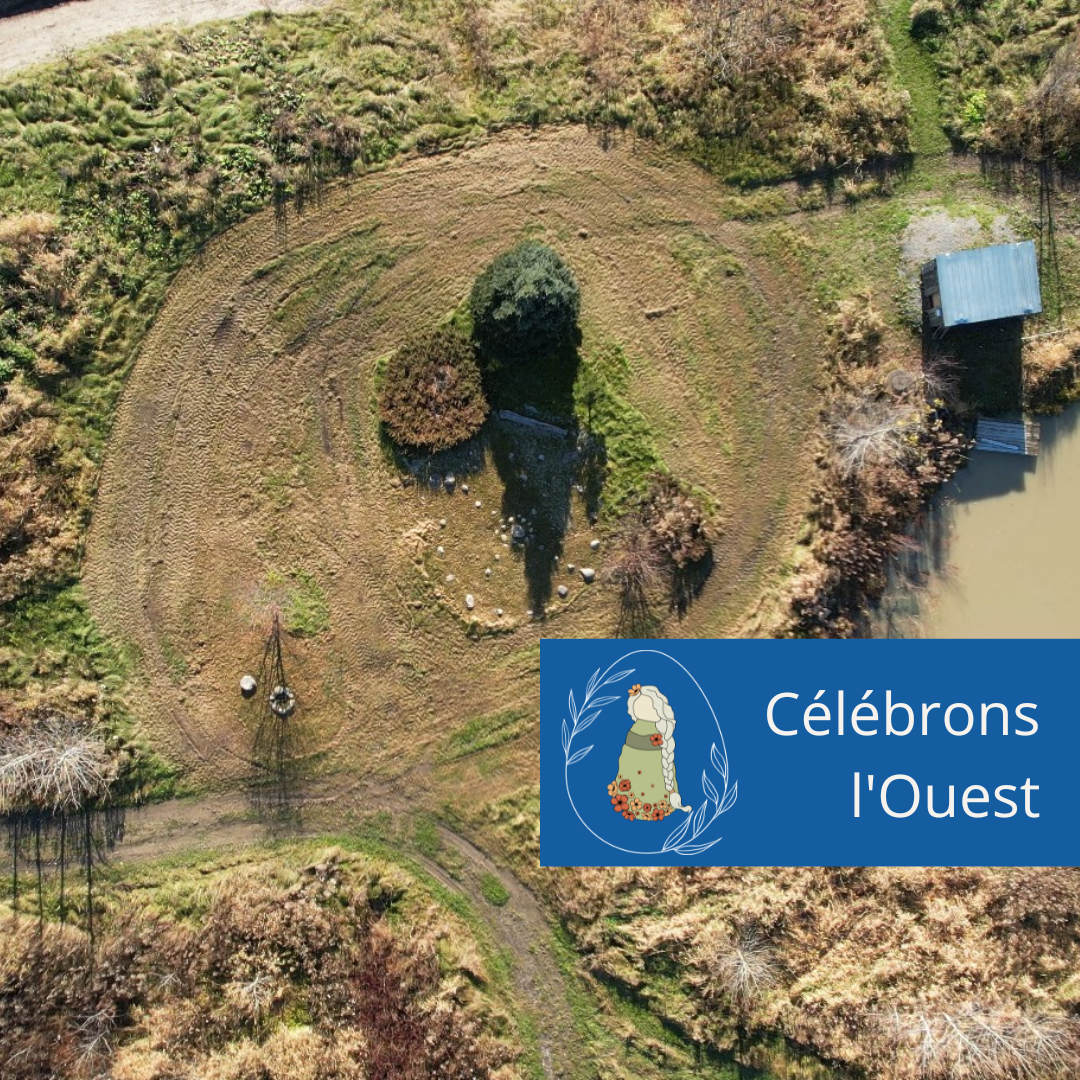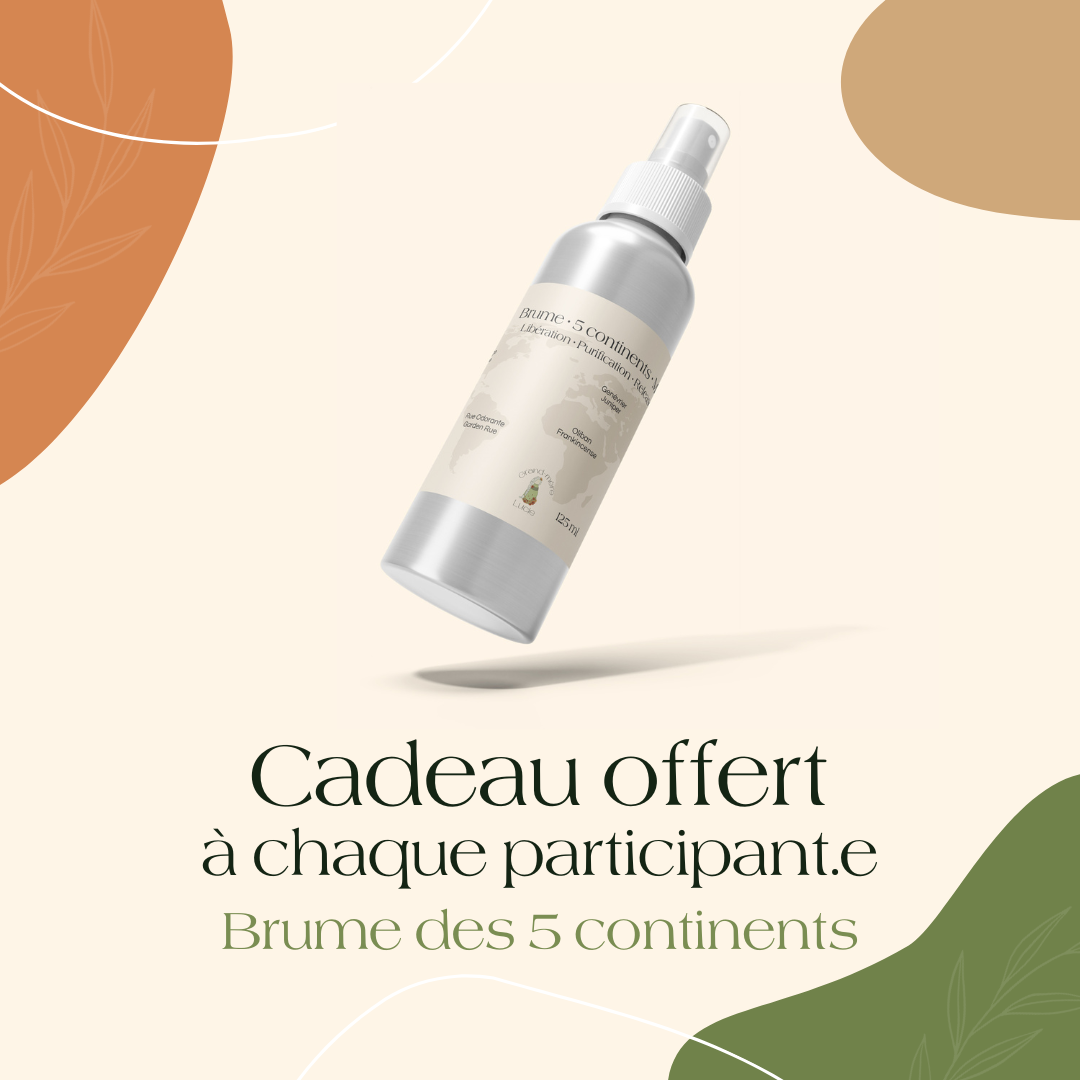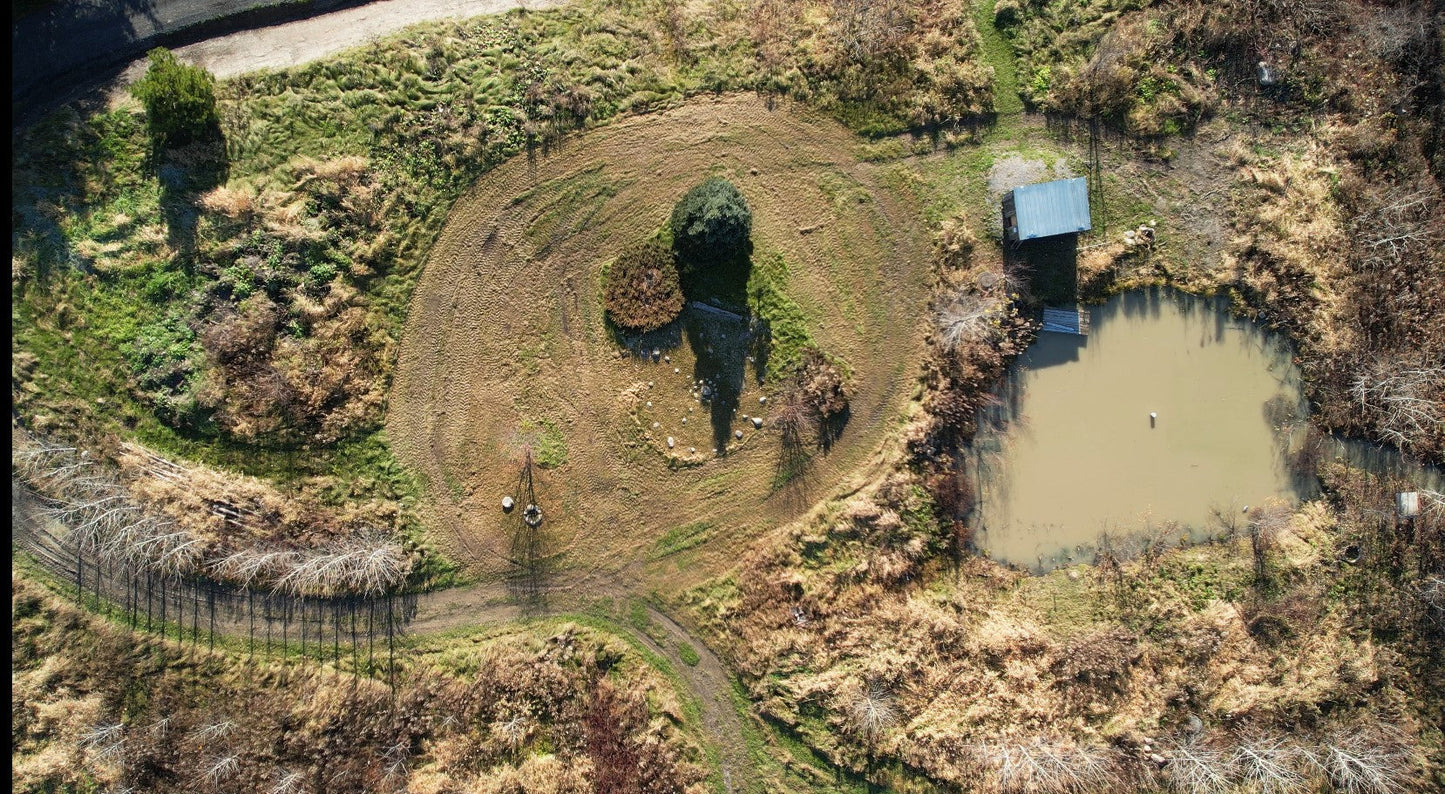 Vos témoignages sont précieux
'Cet atelier m'a littéralement sauvée. Je revenais d'un séjour traumatisant d'un génocide et j'avais perdu toute foi en l'humanité et en l'au-delà. Grace aux huiles essentielles, Grand mère Lucie a réussi à m'ouvrir à une autre voie, à faire renaitre l'espoir en moi. Ce fut le début d'une plus grande paix. Merci de tout cœur' - Lydya

'Vraiment merci pour tout !!!!! Tu m'accompagnes avec tes magnifiques parfums et ces enseignements profonds ♥️ Reçois toute ma gratitude 🙏 et mon affection ♥️.' - Marie-Josée A.S.

'Ta formation est passionnante, apaisante et encourageante, je sens que je retrouve le cap, le sens et les clefs pour les garder. Nous qui passons notre temps à materner tout le monde, quel bonheur, quelle douceur de se sentir nous aussi
materné, "porter", guider vers l'essentiel.' - Marie Christine D.
'Merci beaucoup madame Lucie. os propos sont d'une grande richesse. Je suis très heureuse de poursuivre ce parcours avec vous sur la Boussole aromatique.' - Lauréanne
Join this unique, enlightening and energizing training
Regular price

$180.00 CAD

Regular price

Sale price

$180.00 CAD

Unit price

per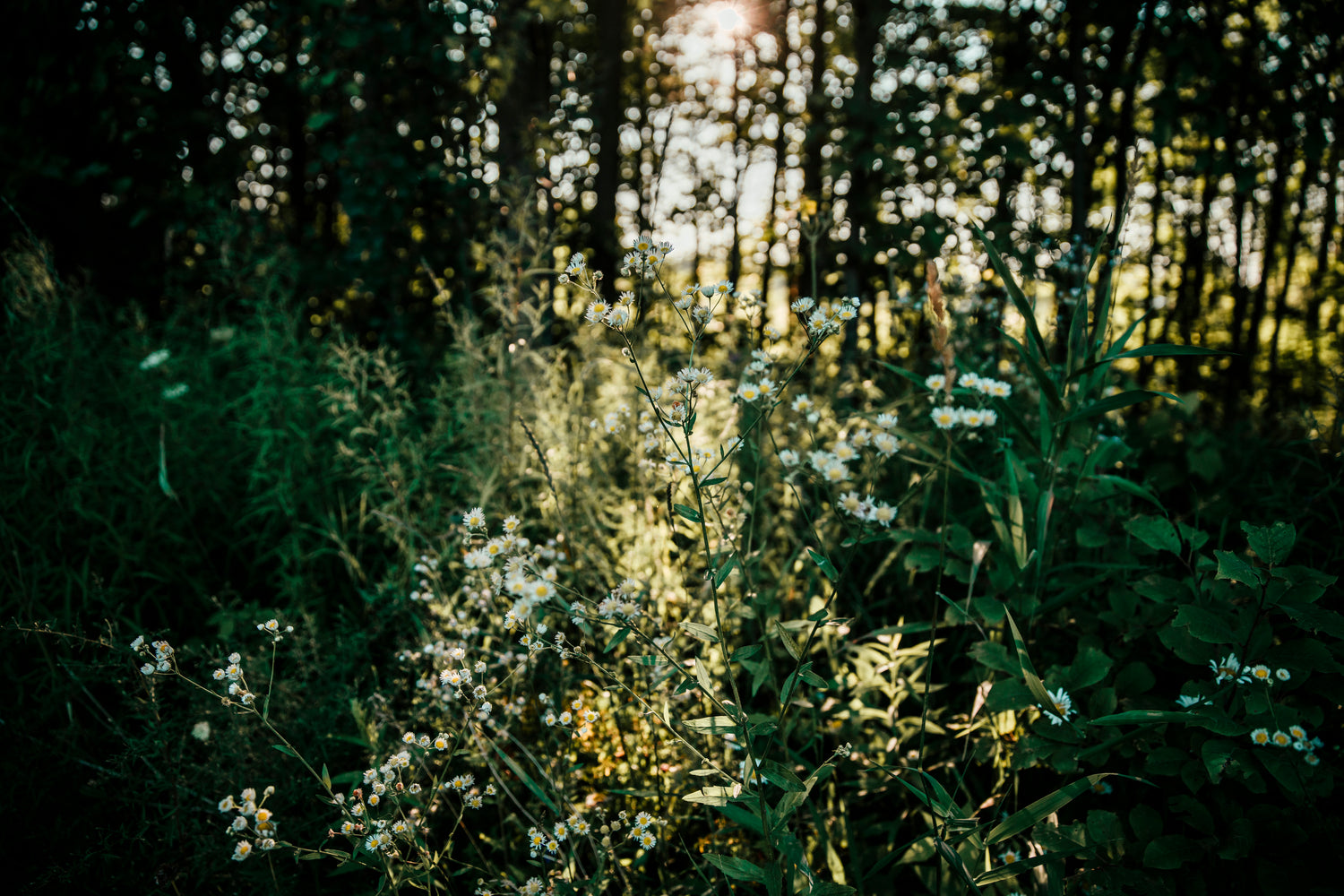 Support our mission
Grand-Mère Lucie is a charity.
Thanks to the liberation of knowledge and by choosing to walk her path, Grand-Mère Lucie wants to weave the bonds of a new community of human beings who are more confident, aware, competent, capable of speaking out and feeling supported in the path they choose.
Thank you for your support of the #knowing and #savoiretre movement to #change the world with an enlightened look at the infinite possibilities that Nature contains.
Support our mission