Discover the energy synergy No 4 Courage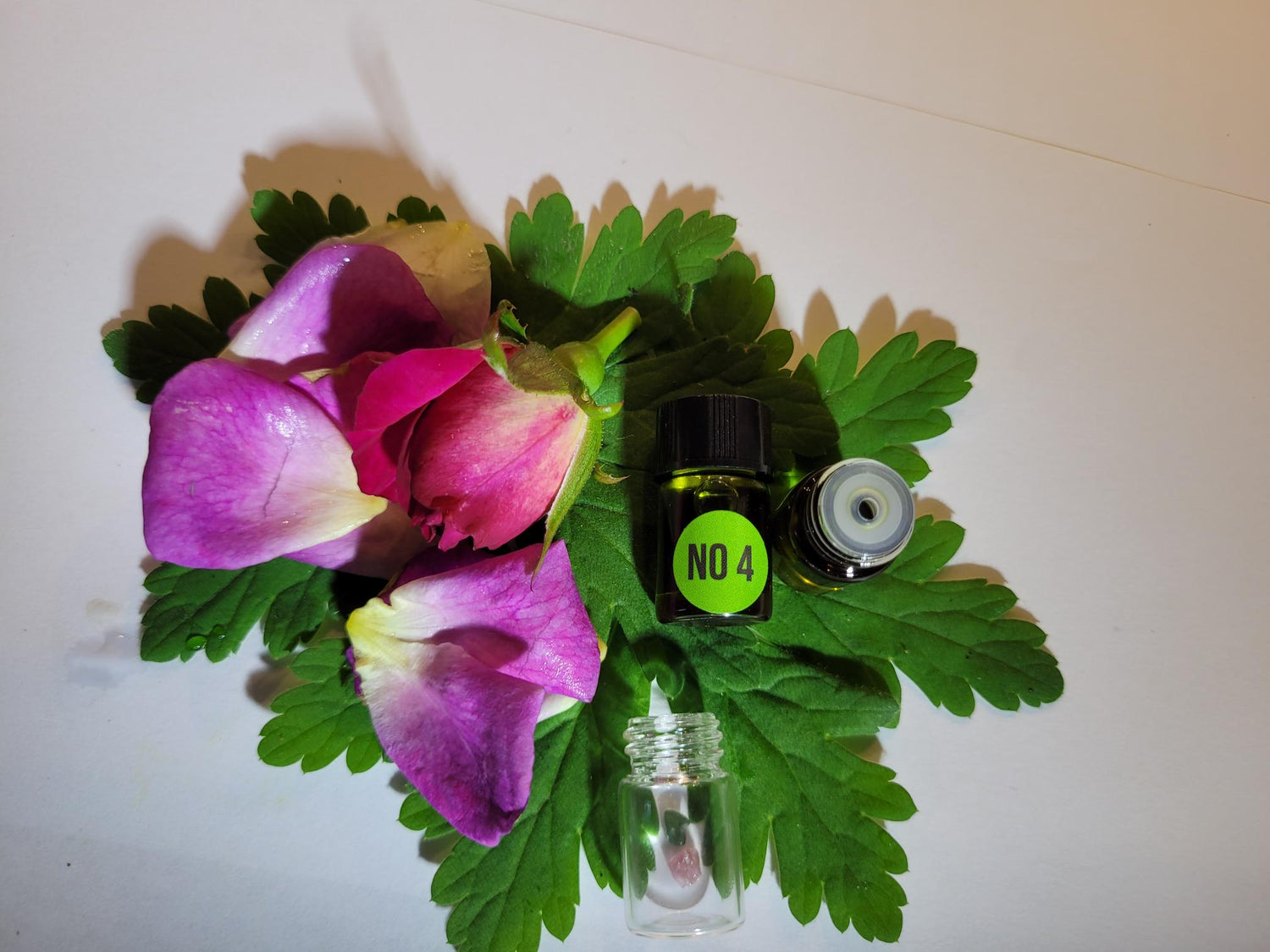 Essence
It is the synergy that connects beings and promotes the intelligence of the heart. Openness, joy and benevolence.
- Verb: to love, to want, to understand
- Element: air
- Feeling: wonder, benevolence, openness, healthy curiosity, admiration
- Color: green and pink
- Stone: pink and green tourmaline, green jade
- Rating: fa

Key ingredients:
Citrus bergamia* (HE Bergamot), Pelargonium asperum (HE Geranium), Elletaria cardamomum (HE Cardamom)

Aromas:
floral and citrus heart note, soft strength.

Ritual of use:
Apply in a circle in the palm of the hand, join and rub the hands, then feel while inhaling in the joined hands parted.
energy center
Its energy function

heart chakra
Perfume number 4 brings extra energy to the heart chakra, a catalyst for great mutation

Complementary connection

As it is the point of connection between all the other centres, there is no specific complementary link but it has an influence on all the others.
Lucie tells you what the 4 Valor synergy can bring you
thought of intention
"I am at peace with all that is. »
Message from your spirit
If you got number one, we want to tell you...: it's time to open your consciousness to Love with a capital A. There you are; your heart is ready for connection.
Issues
Issue 1

Did you put filters? Admission requirements? Prerequisites?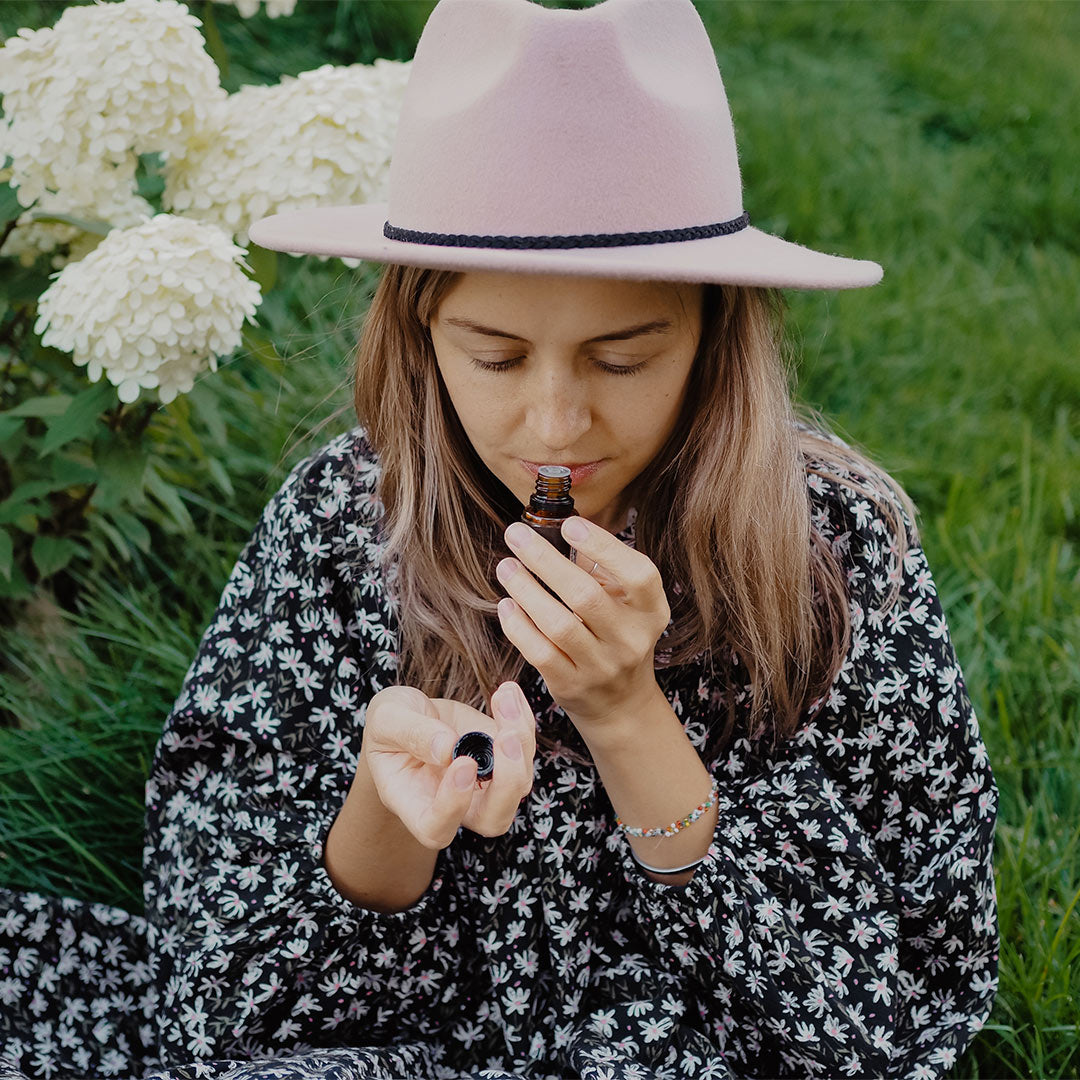 Exercise
HEART AWAKENING
To make love spring up and shine, the most beautiful way to exist, close the eyes of the body and the brain, fix your attention on something that you find truly beautiful. Bring your attention to the chest and sit your awareness in this serene space. There is peace there. You are at home there, the one and only legitimate occupant of this space. Rest, contemplate the happiness, the sweetness of being, aimless, without struggle and without defence. This kingdom of love is your divine place, your perfect life. To surround yourself with protection, see this energy rising and springing from your crown to envelop you in love and soft light.
Make this place in you, your main residence, your home base. Go there often by bringing your attention to your chest and asking your heart to express itself and communicate with you as often as possible. Speak to your heart, ask it for advice. Listen to its tremors and sensations.
Would you like to recommend this product?
No 4 Courage, energy synergy
Regular price
Sale price
$19.00 CAD
Unit price
per
Sale
Sold out
Share
View full details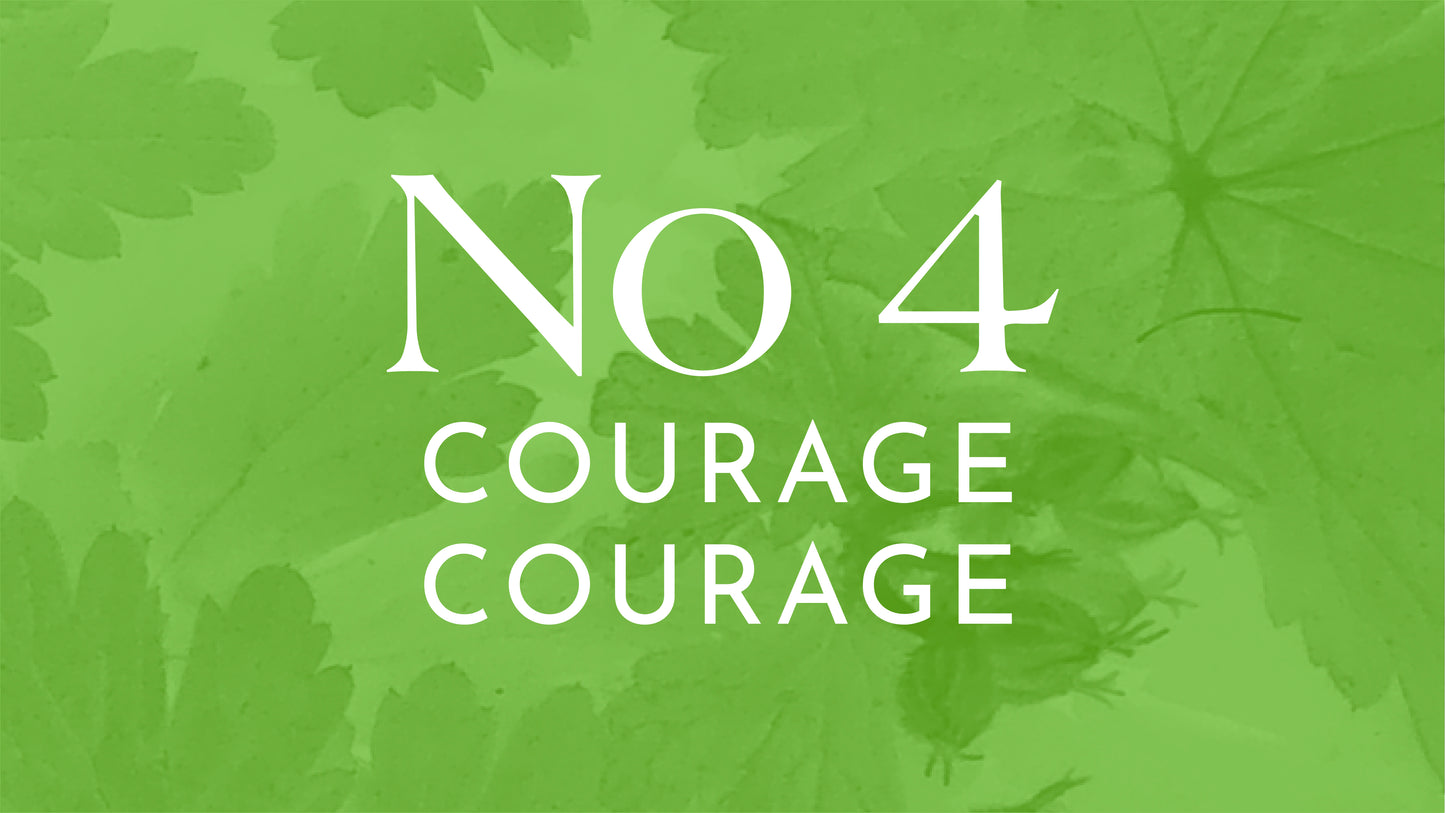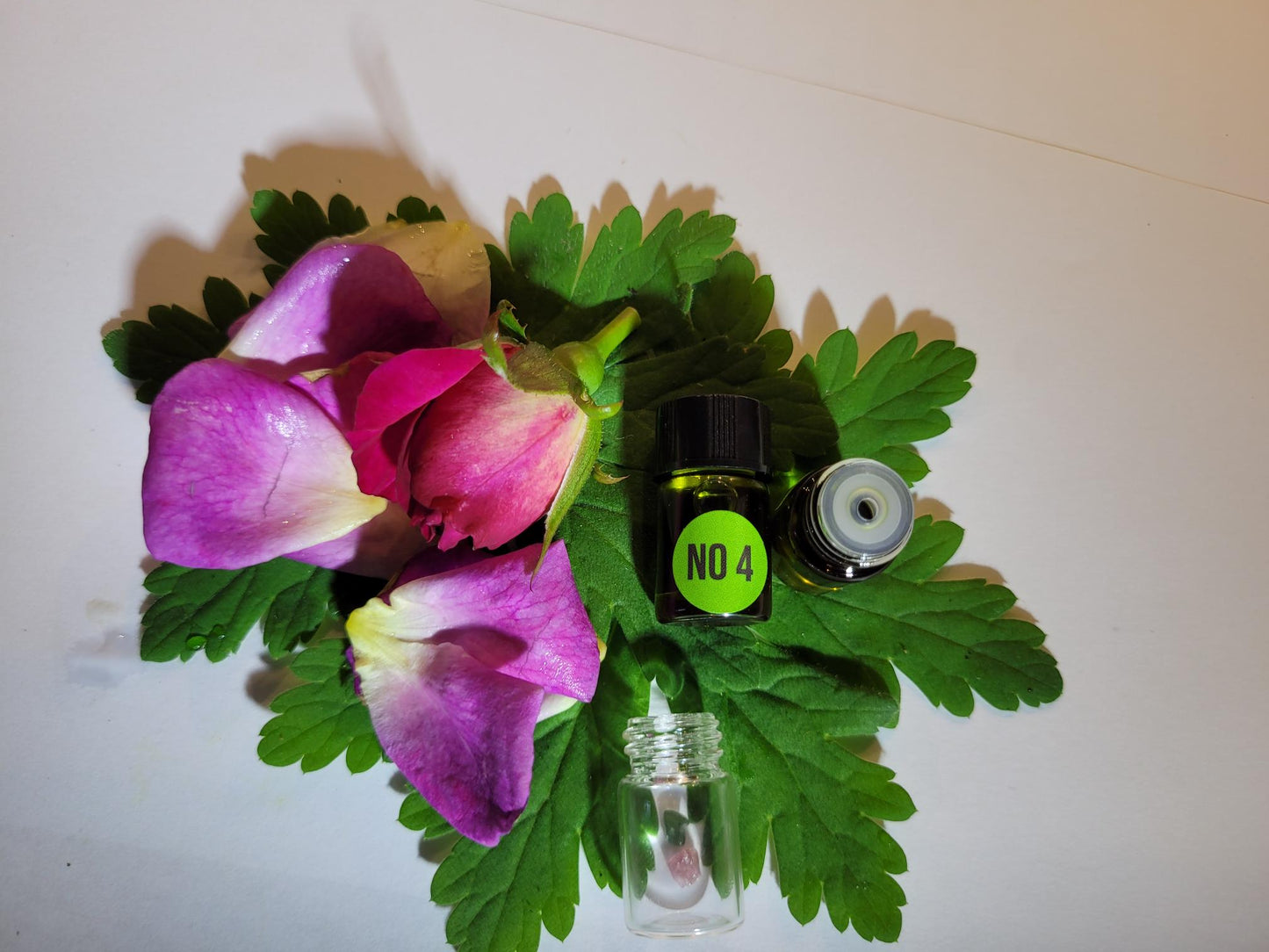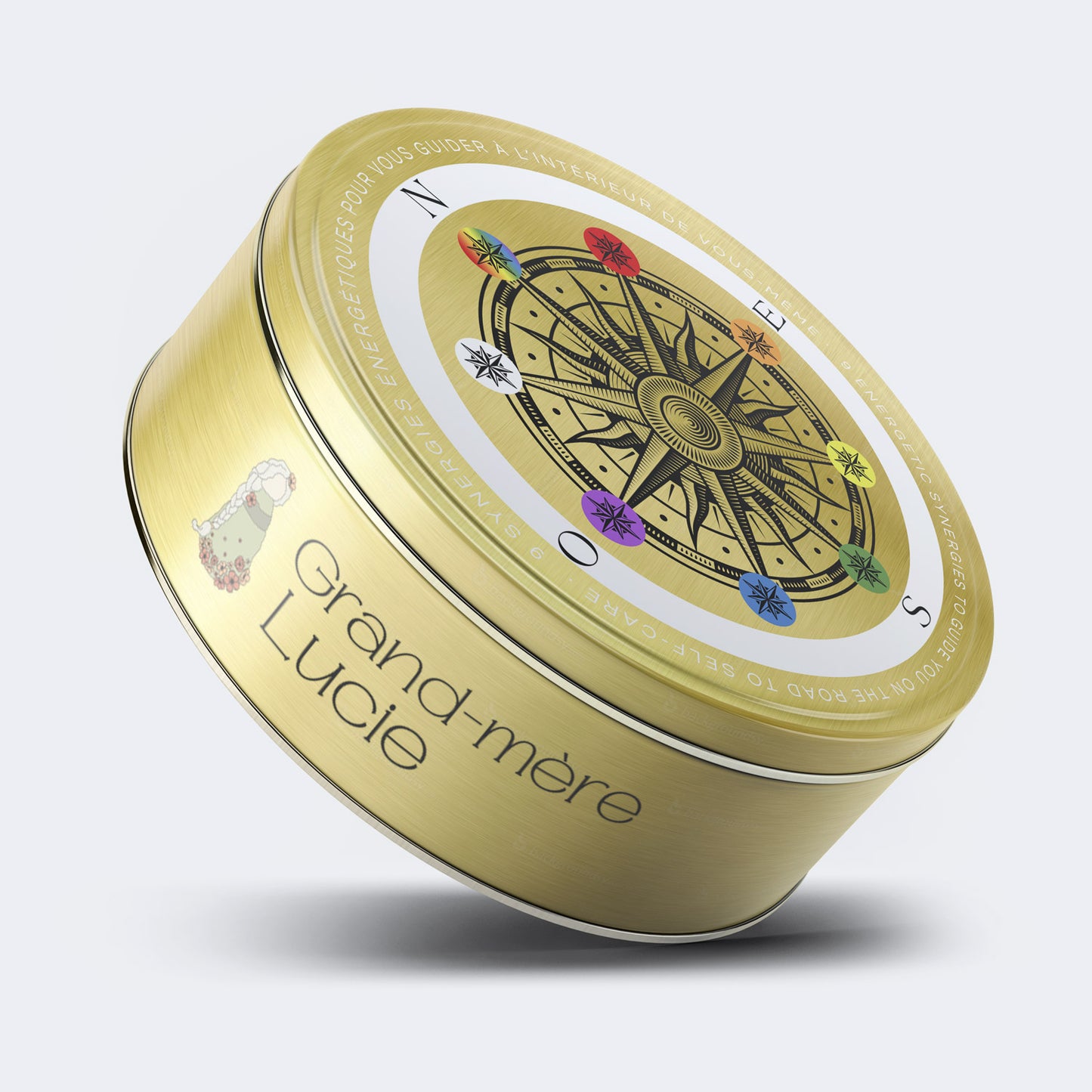 Want to learn more?
Discover Grand Mère Lucie's Subtle Aroma training